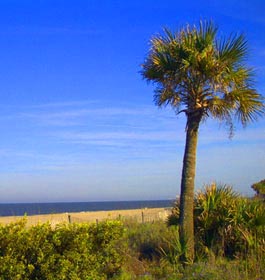 GET YOUR MIND READY
There are lots of resources available for people facing surgery.  Look through what is available and find what works for you.  In particular, you are going to want to improve your capacity to relax.  Utilize guided imagery to create resourceful states.  Drown yourself in affirmations to drive negative thoughts far away.  Cultivate and expand these resources as your surgery approaches and throughout your recovery
One basic protocol is "recall a happy place where you feel safe and taken care of".  Embellish your perfect memory with as much sensory representation as you can muster.  Most powerful for me is recalling palm trees rustling in the breeze on the back porch of our childhood beach cottage. It deeply engages my visual, auditory and kinesthetic awareness, awakening a time when I was young, strong, healthy and happy.  When the time came for surgery, I was really glad to have THAT in the operating room with me.
Breath and breathing are at the core of our ability to relax.  It's the first step toward getting in touch with yourself and hearing the message of your own heart.  Recognize what you already do in your life to follow your heart, listen deeply, and give yourself more of what you need.
I enjoyed using various forms of biofeedback before my surgery and during my recovery.  You can simply relax with alpha wave binaural beats or employ EEG and biofeedback to invoke a deep trance state with guided meditation.  A very helpful resource is the Heart Math emWave.
I recommend a good quality pair of headphones preferably with noise cancellation.  There are times when you will want to cancel noises in the patient waiting areas, surgery suite and ICU.  Get an easy to use listening device and make convenient playlists.  Make sure you have a well charged and long lasting battery.
Helpful audio resources for me were "A Meditation to Promote a Healthy Heart" and "Meditations to Promote a Successful Surgery" by Belleruth Naparstek.  The Cleveland Clinic even provided a free CD "Guided Imagery for Surgery".  The picture below shows some of the books that I read before my surgery.  These resources have great checklists and information that will give your monkey mind something to do.

Your mental patterns help establish food and activity rhythms. Building from the elemental human fiber level upward, you may ultimately encourage your nervous system to thrive within an infinite space of consciousness. With a bright, illuminating light flowing within you, your body may be strengthened and restored naturally after surgery.